Booking Nights
1 Min. / 2 Max.
Seaside Serenity: Stylish Retreat with Pool & Ocean Views in Ambalangoda
This stylish villa located in Ambalangoda, provides a spacious stay for 6 guests and offers 3 air-conditioned bedrooms with ensuite bathrooms. Boasting a swimming pool, a garden, and views of the pool, Villa Mer Vue also provides comfortable accommodation, overlooking golden coasts. Views of the vast ocean makes for a calming and soothing getaway experience.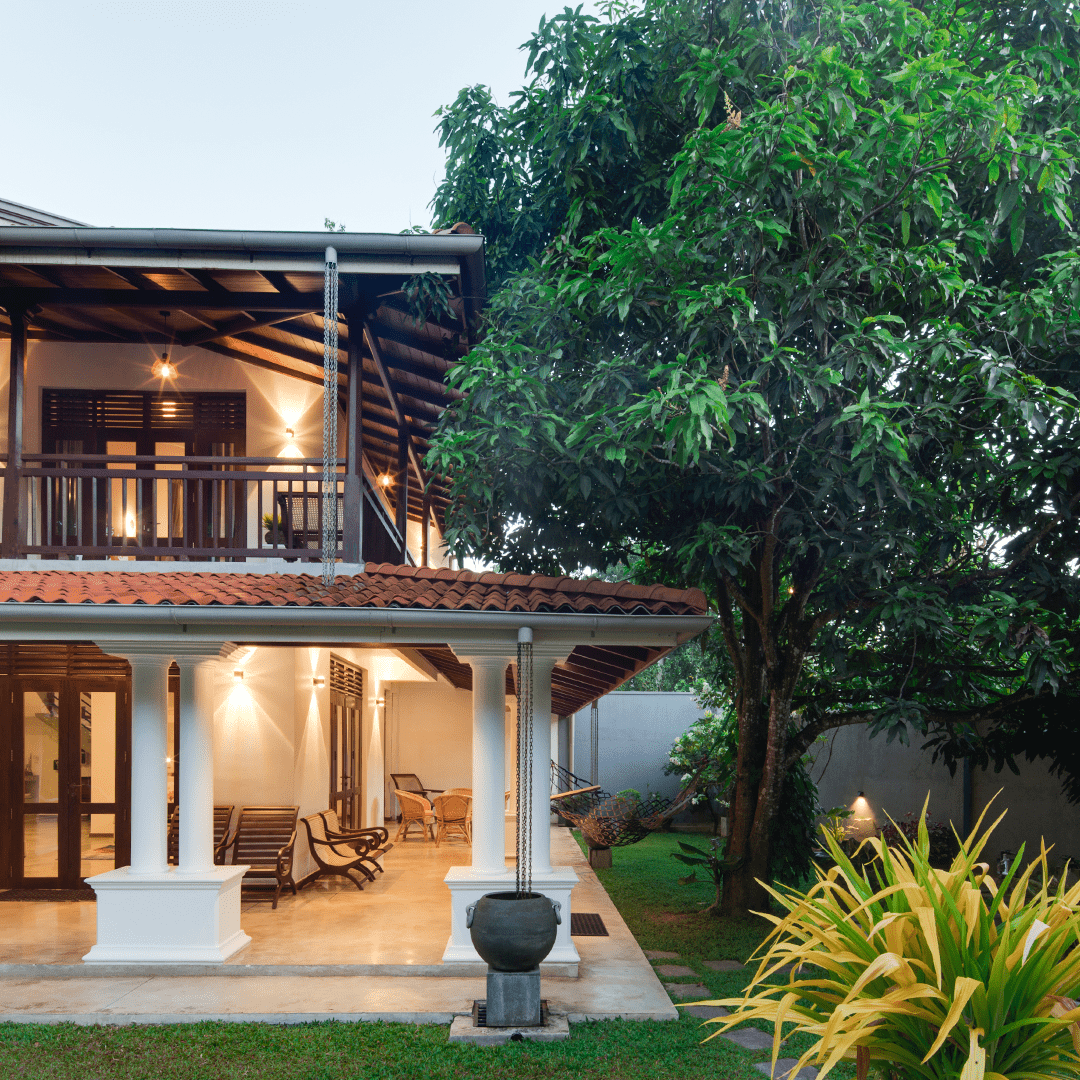 Our Benefits
WHAT VISITORS LOOKING FOR
01. Unique & Scenic Setting
Villa Mer Vue, located in the culturally rich town of Ambalangoda, the villa offers breathtaking scenery of the beach and the sea beyond. These views are sure to put your mind and your body at ease. The units all overlook this breathtaking scenery so that you and your loved ones can relax & refresh with the vast and calming ocean.
02. Best Amenities At The Best Price
You deserve a truly relaxing vacation where you won't have to worry about payments and costs. So, to make your stay extra comfortable we offer the best, highest-quality amenities, at the most competitive price.
03. Quick Access to Tourist Attractions
From Beruwala Beach to the Ariyapala Masks Museum, Ambalangoda is a destination that is filled with many tourist attractions. Travelers love to make these memorable locations a part of their vacation, as they stay at Villa Mer Vue.
04. Beach walks & sightseeing
Enjoy this beachfront villa to the fullest by taking a peaceful walk along the sandy shores with your loved ones and head out to town to bask in the rich culture of Ambalangoda.
05. Online availability & booking system
Plan your vacation with ease from the comfort of your home, by checking the villa's availability and reserving this experience online.
Accommodation
$200 / day
Low Season
March – June
---
$225 / day
MID Season
July – September
---
$250 / day
High Season
October – February
---
Room Services
Wifi
Washer
Pets allowed
Free parking on the premises
Kitchen
24/7 Security
TV
Private pool
Room Reviews
Niranga De Silva - Local guider
Friends, Awesome Place.. Awesome host... Reasonable prices. Can accommodate 6 people comfortably. When ordering food make sure you communicate back and fourth to make sure they have what you want
Similar Rooms